A life of adventure, captured in art.
Robin Cornwell is a talented artist who captures the beauty and wonder of the world through her paintings. Originally from the picturesque coast of New England, Robin now resides in the stunning Park City, Utah, where she has found inspiration in the natural landscapes around her.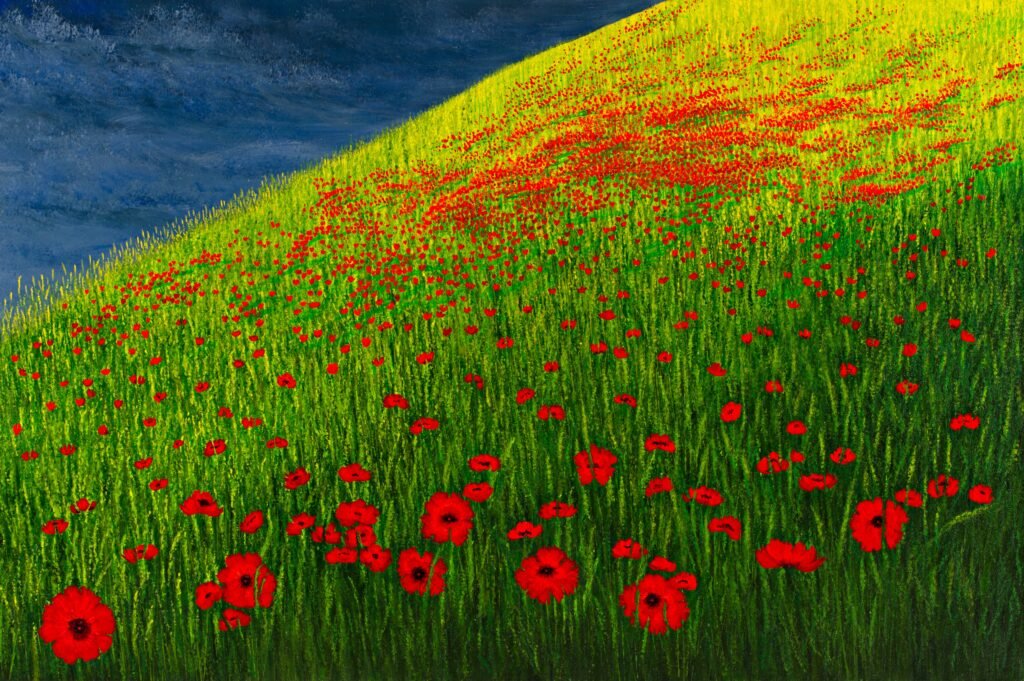 Growing up on the New England coast and traveling the world as an international flight attendant, Robin was exposed to a wide range of art and landscapes that inspired her own artistic journey. After retiring from her 30-year career as a flight attendant in 2001, she dedicated her time to pursuing her passion for art.
Robin holds a degree from Endicott College and has been featured in several publications, including The Park Record and an interview with the Park City Info Channel.
Artistic Style and Inspiration
Robin's paintings are a testament to her impressionistic style, using bold colors and intricate details to create stunning pieces. She often derives inspiration from her own photography, resulting in unique and personal pieces.
Her subjects range from the majestic landscapes of Utah to the serene seashores of New England, and many of her pieces are based on personal photographs that she has taken throughout her travels.
Recognition and Achievements
Robin's talent has been recognized by the art community in Park City, Utah. Her artwork has been showcased at various exhibitions and events throughout Utah, including the Park Silly Market, Park City Showcase of Homes, and the Oakley Art Show. Her paintings can be found in private collections as well as public spaces, including Jean Louis Restaurant in Park City and the Park City Medical Center.
Robin has been a member of the Park City Professional Artist Association and the Kimball Art Center. She has also been recognized as a featured artist at various venues and events, and her work has been featured in several publications.
Artistic Representation and Ordering Prints
Robin's artwork can be viewed and purchased on her website, where prints of her work can be ordered. Whether you're a long-time fan of her work or discovering her art for the first time, you'll find a range of stunning paintings to choose from.
Robin's art prints are the perfect way to bring a touch of nature's beauty into your home or office. Each print is produced using high-quality materials, ensuring that every detail of the original painting is captured with stunning clarity.
With a range of sizes and framing options available, you can create a personalized piece of art that perfectly matches your style and space. Plus, by ordering directly from Robin's website, you're supporting an independent artist and helping to keep the tradition of art alive.
Visit Robin's giclee print shop today to discover her breathtaking artwork and order your own prints. With her eye for beauty and dedication to her craft, Robin Cornwell is a true master of her art, and her prints are sure to be a cherished addition to any art collection